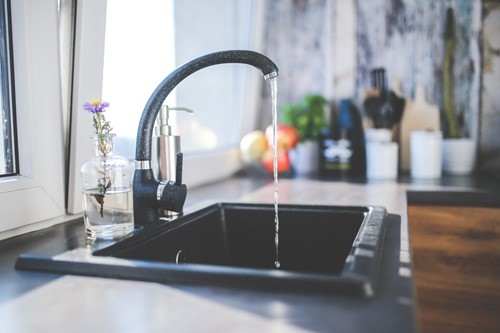 If you live in a climate with freezing temperatures, it's important to protect your pipes. Water freezing inside pipes can cause them to rupture, leading to expensive leaks and even flooding. Unfortunately, since water pipes are all hidden away, it's easy to forget they're at risk of freezing. Here are some tips for simple ways to prevent your pipes from freezing this winter:
Set Your Thermostat
One of the simplest things you can do to protect your water pipes is to keep the indoor temperature consistent in your home. Instead of adjusting the thermostat for day and night, try to maintain a consistent temperature throughout the house at all times. If you are leaving for a winter vacation, leave the heat on. While it might seem wasteful to heat an empty house, keeping your thermostat set to a minimum of 55 degrees can save your pipes from freezing.
Let Faucets Drip
A dripping faucet is a common household annoyance with surprising benefits in the winter months. The primary cause of pipes bursting is pressure from frozen water inside them, but that water is far less likely to freeze if it's moving. Even the slightest trickle of water can create enough friction to prevent freezing and blockages in your pipes. You don't need to let everything drip, however. Identify which pipes are exposed to the cold, like those in your attic or basement. Letting even one of those faucets drip at night or while you're away from home can prevent plumbing disasters.
Increase Indoor Airflow
In most kitchens and bathrooms, sink pipes are hidden in cabinets. While this is great for aesthetics, it can increase the risk of pipes freezing by trapping cold air in small spaces. To avoid this, let the pipes breathe: open your cabinet doors to allow warmer airflow from the rest of the house. While it might not seem like much, even half a degree of warmth from opening your cabinet doors can prevent water in your pipes from freezing.
Experts recommend preparing for the winter chill beforehand with pipe insulation and by sealing any cold air leaks. However, these tips can help you prevent damage to your water pipes and avoid potential issues even in the coldest climates.